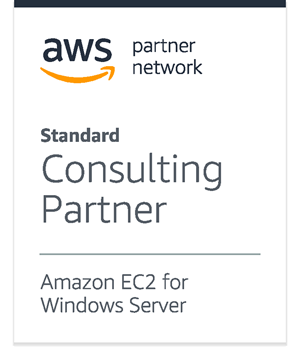 WOLK Technology have been working with Amazon Web Services (AWS) since day one. Our aim being to be the best at providing our brand of system on the biggest cloud platform in the world.
As part of our journey we are working with AWS to achieve accreditation and certification.
Our latest achievement is that we have been recognised and accredited as a Solution Provider for Amazon EC2 for Microsoft Windows.
What this means to us is that our approach and process has been subject to an audit by AWS and we have achieved the required standard. What this means to our customers and potential customers is that we have access to programs and funding to enable their migration of Windows based Services to AWS.